Traditional Service
Sunday @8:30am
& 11am
Contemporary Service
Sunday @10:00am
Wednesday @6pm
Get Our Weekly Newsletter!
Each week we will include important updates and announcements for our congregation. Click the button to view our archive or sign up and recieve them automatically to your inbox each week.
Click Here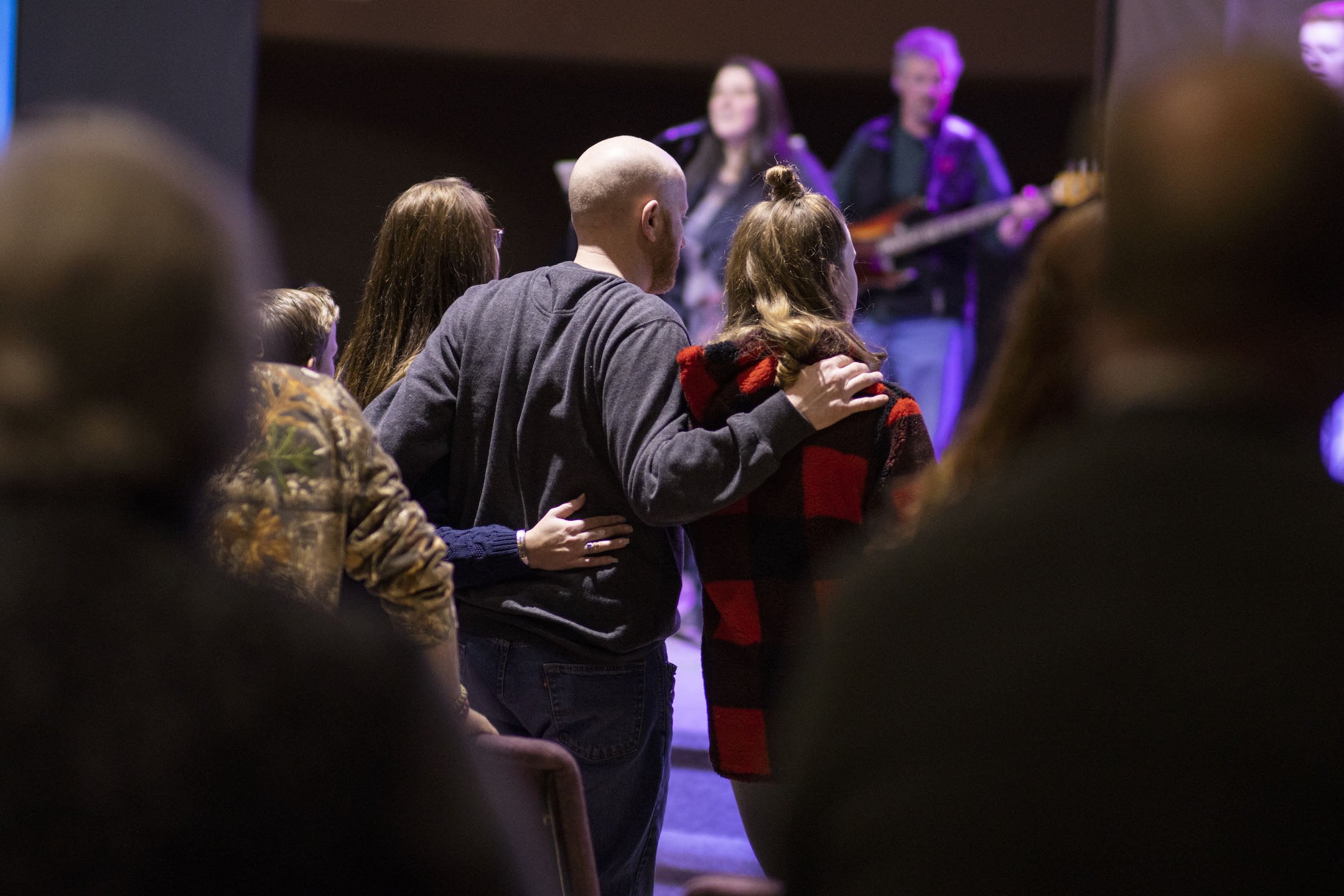 TO SHARE CHRIST WITH THE COMMUNITY OF POPLAR BLUFF BY DOING LIFE TOGETHER
AND USING OUR GIFTS AND PASSIONS TO SERVE ONE ANOTHER IN LOVE.
Making Disciples of Jesus Christ for the Transformation of the World
Share Life
We want to fight life's battles together, have fun together, and make lifelong friends together through authentic community.
Share Love
We aim to share the love of Christ through our gifts and passions, in our workplaces, families, friend groups, and community.

Share Christ
Sharing Christ with others is the ultimate goal of the church and is accomplished through community and loving those around us.
Wesley and the early Methodists were particularly concerned about inviting people to experience God's grace and to grow in their knowledge and love of God through disciplined Christian living. They placed primary emphasis on Christian living, on putting faith and love into action.
The distinctive shape of our theological heritage can be seen not only in this emphasis on Christian living, but also in Wesley's distinctive understanding of God's saving grace. Although Wesley shared with many other Christians, a belief in salvation by grace, he combined them in a powerful way to create distinctive emphases for living the full Christian life.
On behalf of our team and congregation I would like to welcome you to First United Methodist and invite you to join us as we all grow in our faith together. We look forward to serving with you, getting to know you and together helping each other take our next step on our faith journeys. So please contact any one of us to help you find your place to worship, grow and serve.
Traditional Worship
Join us each week for traditional worship including Liturgy, a full choir, accompanied by beautiful pipe organ and piano music. You are sure to leave each week feeling revitalized and challenged by the worship and preaching. We believe that our relationship with God is a journey that never stops. While there will be ups and downs along the way, we believe we are all in this together to help and encourage one another. Join us on this journey towards God!
We believe it is important for teens to have great friends and mentors as they mature. FUMY is a fun place where your teen can reach their full potential in Christ.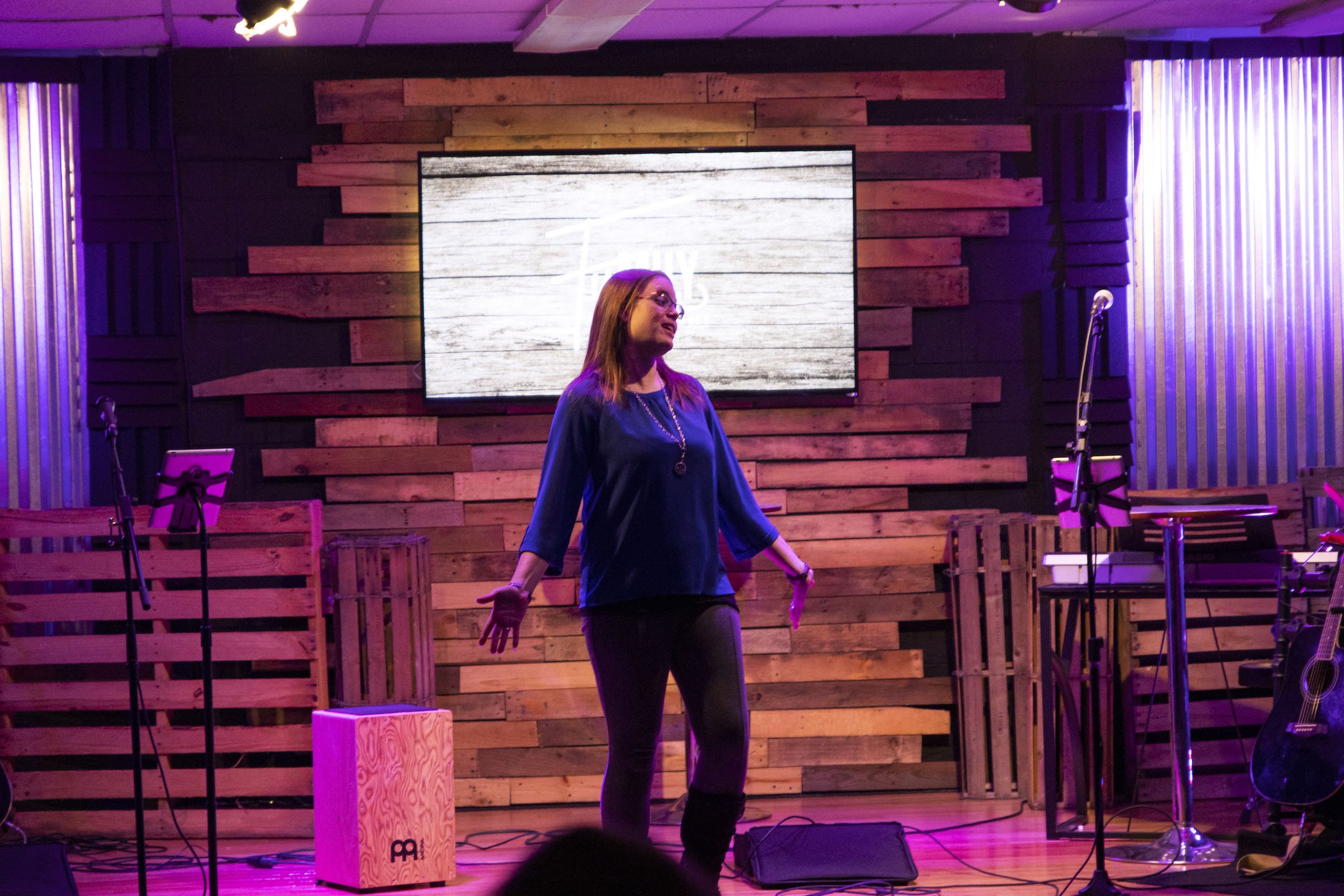 Looking for a safe place that your children can learn, grow, and meet life-long friends? Our children's wing and ministries are the perfect place for them to do so!
What to Expect?
ENGAGING WORSHIP
The purpose of our Sunday gathering is to create an environment where you and your family can encounter God. Our music is authentic, engaging, and focused on Jesus. The messages you'll hear at First Methodist Church apply to your everyday life. God's truth is real and it's as applicable today as it was back then.
JOURNEY KIDS
At Journey Kids, we want kids to come as they are, learn to follow Jesus and become difference makers! We are passionate about teaching kids about God on their own level. There's a time for worship, games and an age-appropriate lesson. Come join the fun every Wednesday and Sunday!
FUMY
Junior High and High Schools students gather every Wednesday evening from 6:00-7:30 p.m. The mission of FUMY is to empower young men and women to live a Jesus-centered lifestyle by gathering for discipleship and service.
What do you offer for my children?
Looking for a safe place that your children can learn, grow, and meet life-long friends? Our children's wing and ministries are the perfect place for them to do so!
When is the best time to arrive?
We suggest arriving about 10 minutes early. This allows you to to park, complete the children's check in process with Journey Kids, grab yourself a cup of coffee, and to find a good seat.
What should I wear?
Casual dress is very appropriate at First Methodist Church. You will see everything from sport coats to golf shirts to shorts. We simply encourage people to be comfortable.
What times are your services?
SUNDAY SCHOOL
SUNDAYS AT 10:00AM
TRADITIONAL WORSHIP
SUNDAYS AT 8:30AM AND 11:00AM
CONTEMPORARY WORSHIP
SUNDAYS AT 10:00AM
WEDNESDAYS AT 6:00PM
Where are you located?
All services are located at 500 N Main Street, Poplar Bluff, MO.
Is there a nursery for my infant?
We have a nursery available for children up to 5 years old, although we encourage parents to feel free to have their infants with them in the main worship service if that feels more comfortable.